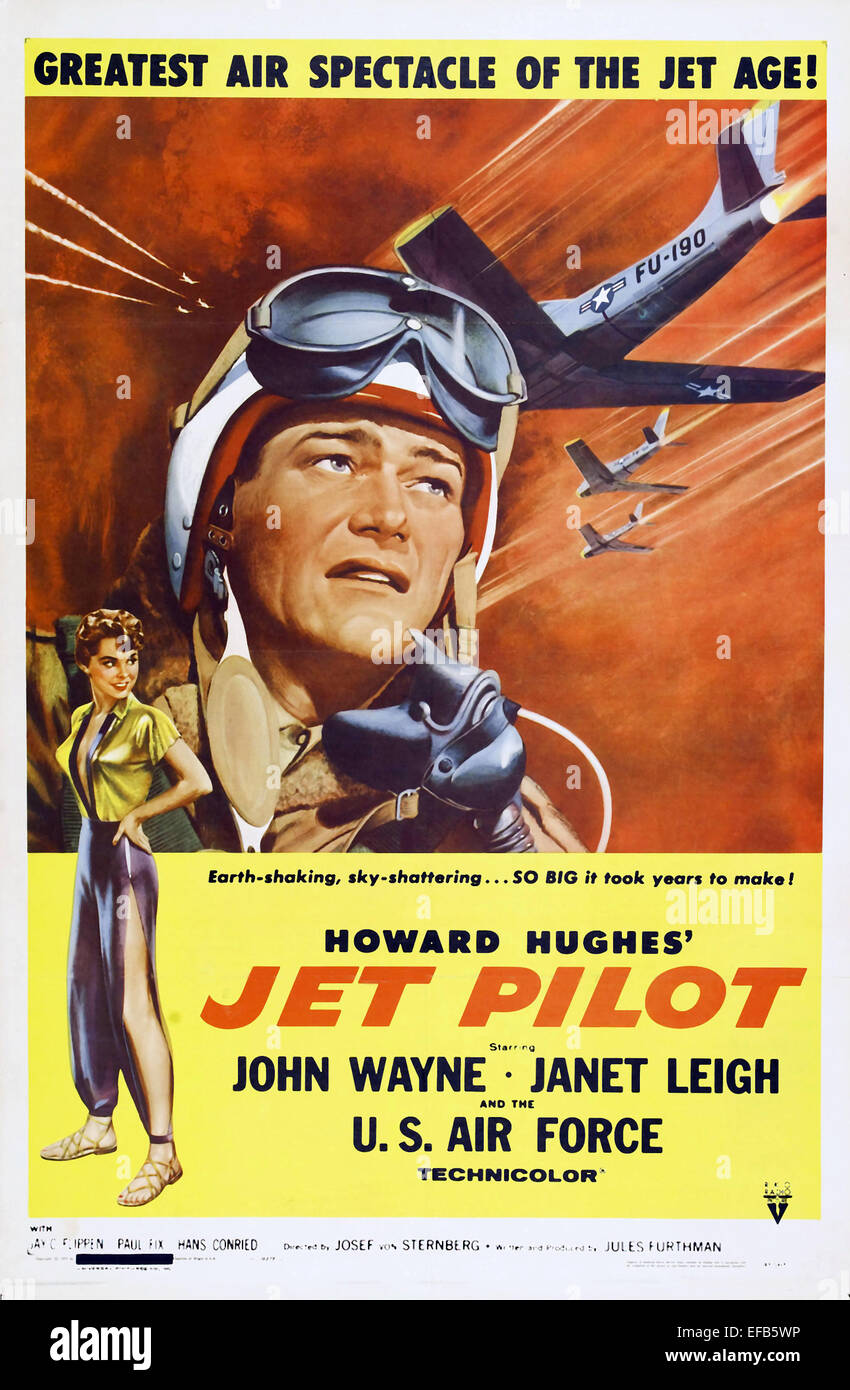 Introduction
John Wayne was one of the most iconic actors in Hollywood history, and his films continue to be popular with audiences today. One of his lesser-known films is Jet Pilot, which was released in 1957. This movie is a unique blend of action, romance, and aviation, and it showcases Wayne's talents as an actor.
The Plot
Jet Pilot tells the story of an American Air Force officer named Col. Jim Shannon (played by John Wayne) who falls in love with a Soviet pilot named Lt. Anna Marladovna (played by Janet Leigh). The two meet when Anna is forced to land her plane in Alaska, and Jim is sent to escort her back to the USSR. Along the way, they fall in love, but their relationship is complicated by the political tensions between the US and the Soviet Union.
The Production
Jet Pilot was directed by Josef von Sternberg, who was known for his work on films like The Blue Angel and Shanghai Express. The movie was filmed in 1949, but it wasn't released until 1957 due to various production problems. One of the biggest challenges was the difficulty of filming the aerial scenes, which required the use of real planes and pilots. The film's budget ballooned to over $4 million, making it one of the most expensive movies ever made at the time.
The Reception
When Jet Pilot was eventually released in 1957, it was met with mixed reviews. Some critics praised the film's stunning aerial sequences and John Wayne's performance, while others criticized the script and the film's overly patriotic tone. Despite its mixed reception, Jet Pilot has developed a cult following over the years and is still enjoyed by fans of John Wayne and classic Hollywood cinema.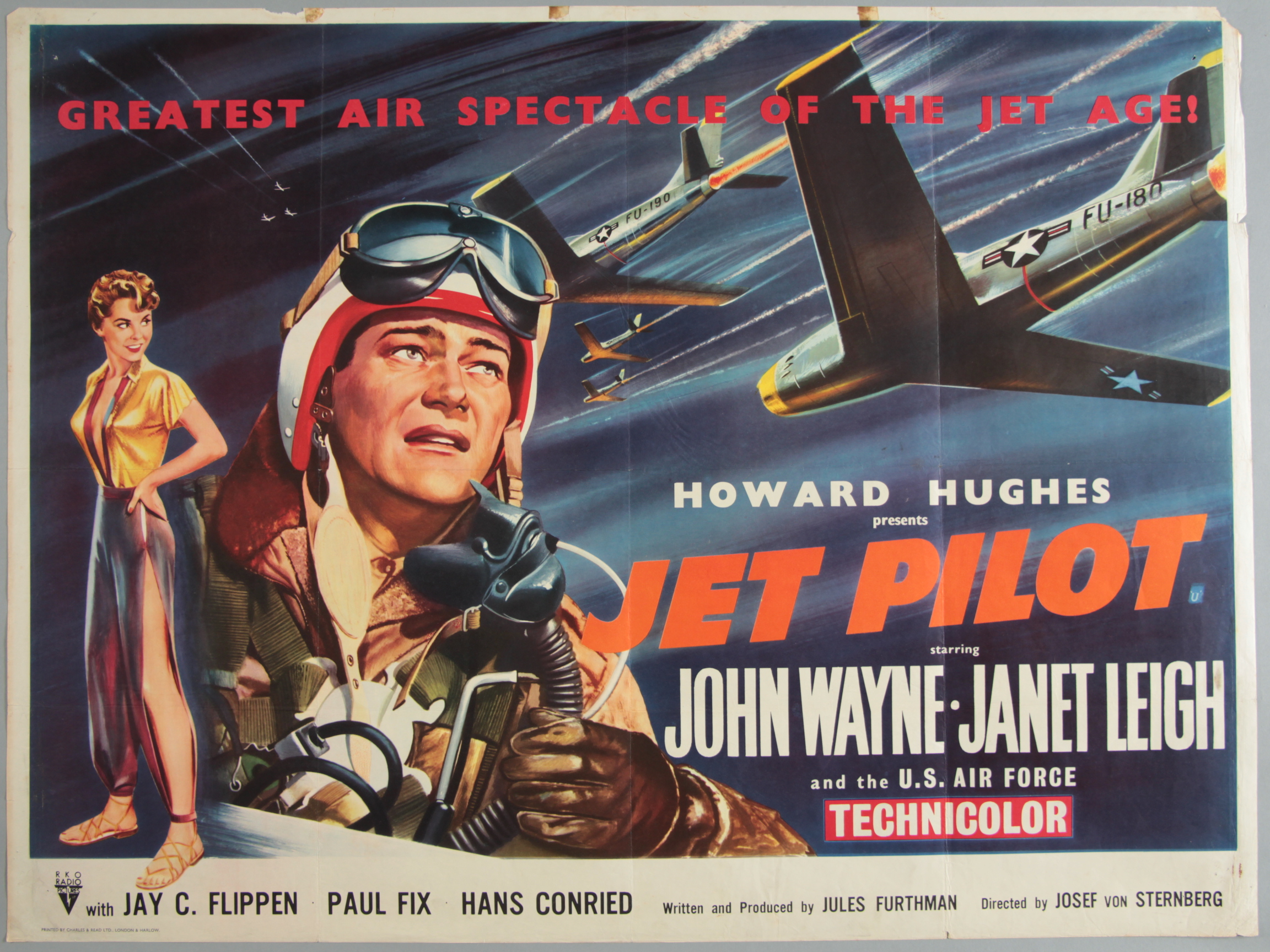 The Legacy
Jet Pilot is not one of John Wayne's most famous films, but it is a unique entry in his filmography. The movie showcases his talents as an actor and his love of aviation, which was a passion of his throughout his life. Jet Pilot is also notable for its depiction of the Cold War and the political tensions between the US and the Soviet Union. In many ways, the film is a time capsule of the 1950s and the anxieties of the era.
Conclusion
Jet Pilot may not be a perfect movie, but it is an entertaining and unique entry in John Wayne's filmography. The film's mix of action, romance, and aviation make it an enjoyable watch, and it is a must-see for fans of classic Hollywood cinema. Despite its flaws, Jet Pilot is a testament to the talents of John Wayne and the creativity of the filmmakers who brought this unique story to the screen.
John Wayne Movie Year Jet Pilot